Could we take lessons from all of the current and ancient civilizations so that we can connect the dots forward to create healthy, happy and connected humans who all believe in unity and a sustainable existence? This would show up in the world is as a human-centric and spiritually aware energetic approach to health, harmony, happiness and unity.
What if we could model the best pieces of each ancient culture and apply it to our modern world and lifestyles? Let's explore thousands of years of cultures and approaches.
INDIGENOUS AUSTRALIAN'S "BUSH MEDICINE"

The oldest living human civilisation understands what it takes to thrive and survive. They remind us to support, nourish and be intimately connected with our primary life support system. NATURE.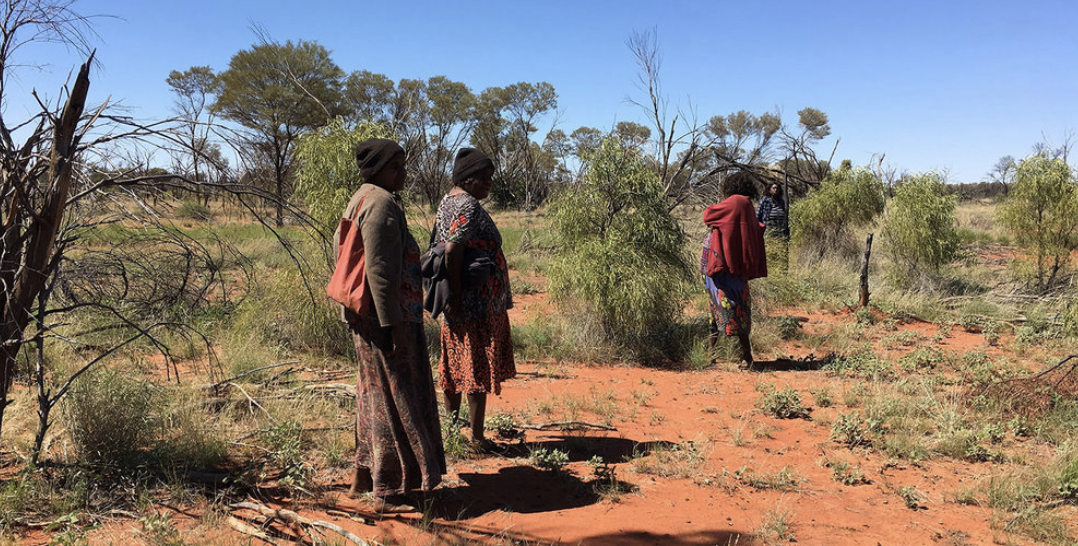 "The land is my mother. Like a human mother, the land gives us protection, enjoyment and provides our needs— economic, social and religious. We have a human relationship with the land: Mother, daughter, son. When the land is taken from us or destroyed, we feel hurt because we belong to the land and we are part of it."
— Rev Dr Djiniyini Gondarra —
Senior Yolgnu Elder and retired Uniting Church Minister from Galiwinku on Elcho Island12
BABYLONIANS HELPED US DISPEL MAGIC FROM REAL MEDICINE
If we look backwards we can see where modern scientific medicine found its place over 4000 years ago. We had to figure out whether these ancient methods actually had any effect or impact on this human beings long-term health and wellbeing. This reflection and investigation allows us to discern between ancient myth, the magic and sorcery used in those time and the interventions that were most effective. We can be science-based in discerning magic from medicine, but still focus on the outcome for the individual.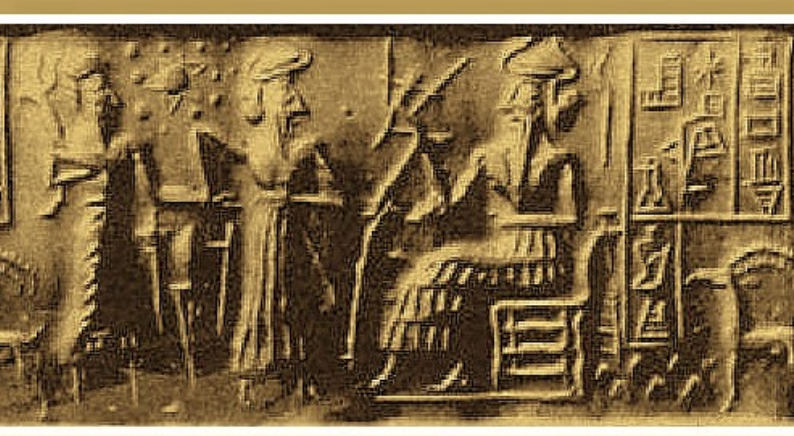 Researcher of the mind-body connection, Dr Joe Dispenza sums up the 4000+ years of magic medicine by sharing that most of the magic starts between our ears. He stated that "If you begin the inward journey and start to change your inner world of thoughts and feelings, it should create an improved state of well-being. If you keep repeating the process in meditation (in your mind), then in time, epigenetic (gene expression) changes should begin to alter your outer presentation—and you become your own placebo."13
Biology researcher Dr Bruce Lipton added to this by showing how our "beliefs can change our cellular biology." In other words, thoughts literally become things internally and externally.
INDIA TAUGHT US TO TREAT THE WHOLE PERSON
India and Ayurveda gave us the science of life, connecting the mind-body health systems, seeing the whole person in the context of their life and their environment. The approach was, and is, more than a system for treating illness, it integrates a science of life (Ayur = life, Veda = science or knowledge).
The two main guiding principles of Ayurveda are:
(1) the mind and the body are inextricably connected, and
(2) nothing has more power to heal and transform the body than the mind. Freedom from illness depends upon expanding our own awareness, bringing it into balance, and then extending that balance to the body.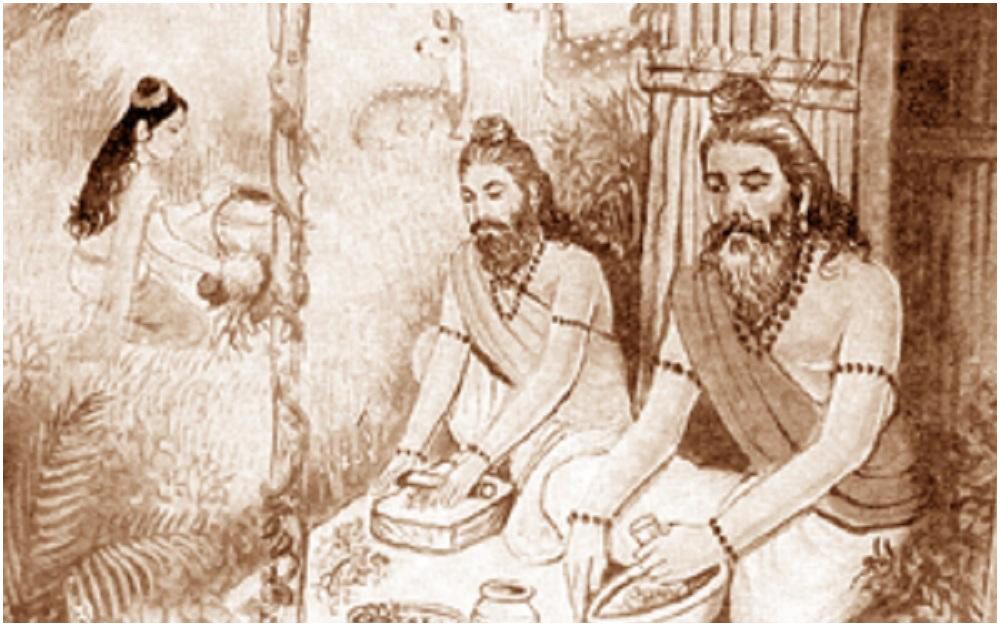 CHINA TAUGHT US TO WELCOME CHANGE AS A NATURAL PART OF LIFE

China taught us the philosophy of change, think of the I-Ching and the Tao philosophy. What if we simply accepted that everything and everyone moves through the eternal cycle of birth, growth, decay and death? Everything has a beginning a middle and an end. Everything and everyone changes, transforms and evolves into another state of being. Perhaps we could stop resisting the natural flow of life and let go of the need to control. We could remain in a state of being and flexibility, allowing room for growth, change, adaptation and natural transitory cycles.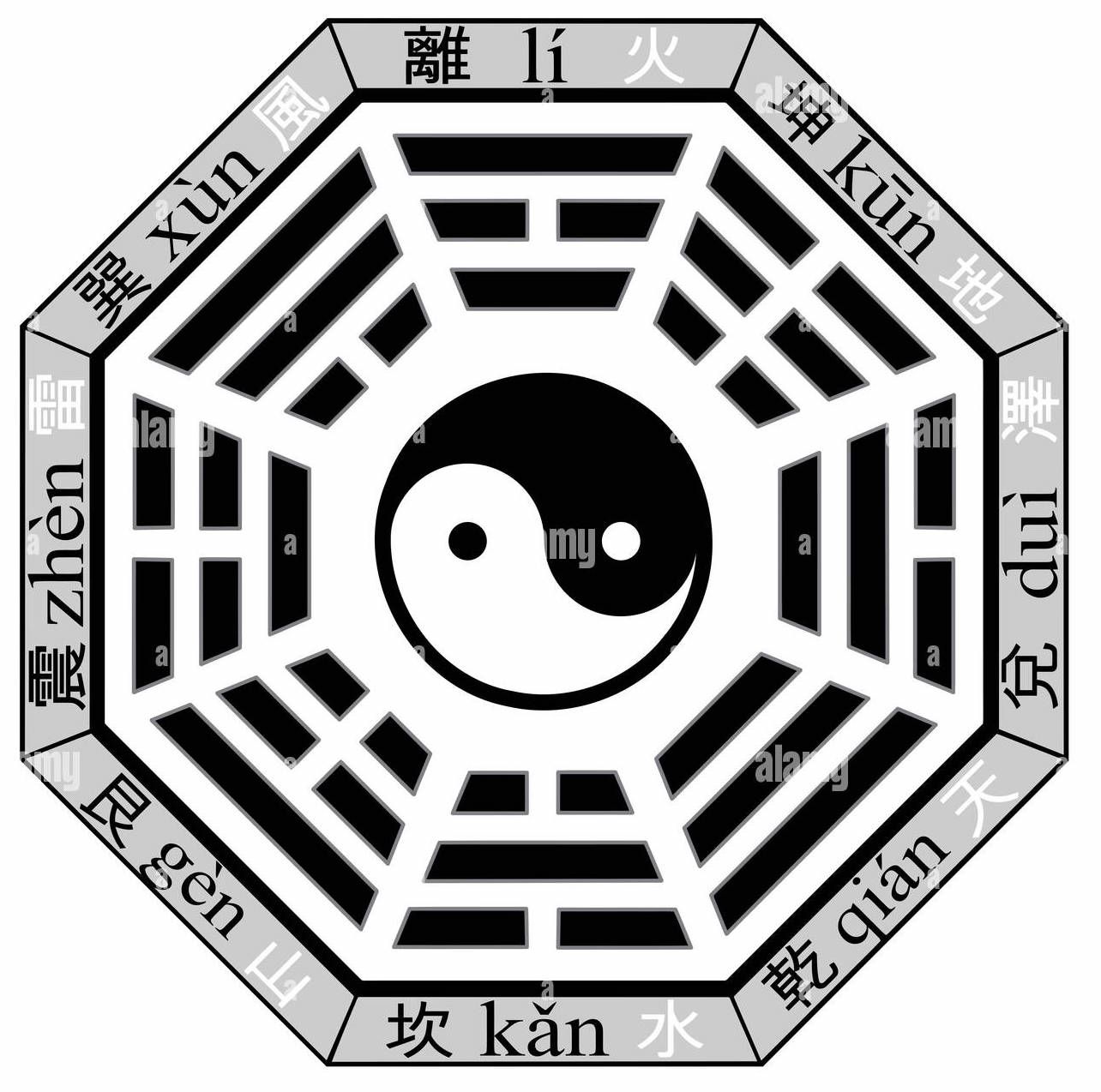 BUDDHISM GAVE US A SOLUTION TO END HUMAN SUFFERING
The story of Buddhism gave us insight into the nature of suffering. Siddhartha Gautama, a young prince of the Shakhya clan in India, was raised in comfort and royalty, shielded from the realities, temptations and cruelties of the world. Upon seeing outside the palace walls he was confronted with a dose of reality: suffering, disease, death, sadness and desperation. He became enthralled with human suffering, and the question that burned in his consciousness— "How may suffering be ended?" Siddhartha Gautama entered many spiritual practices and rituals and yet remained inflicted with the dichotomies of life and in search for their cure.
To cut Gautama's epic spiritual quest grossly short, one day, Gautama saw a tree and decided to sit under it until he worked out the answers to life. Some ancient traditions say he achieved "enlightenment" overnight, others say three nights, others say seven weeks. The time frame isn't the point, because what he gave us insight into remains enduring. He gave humanity the Four Noble Truths which forms the foundation for Buddhism.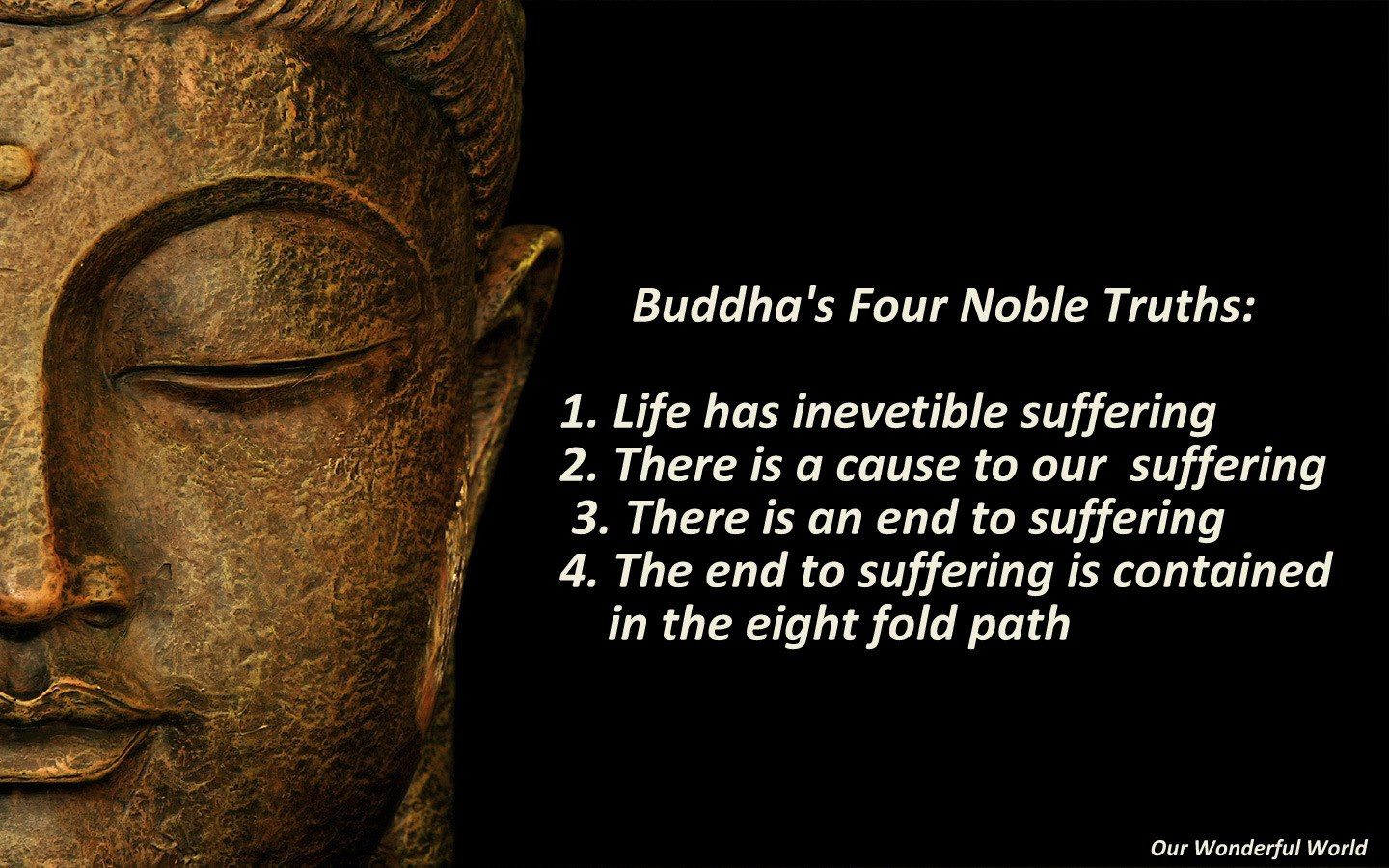 His first teaching of the Four Noble Truths follows this pattern:
The First Noble Truth—"life is dukkha." Dukkha is variously translated as suffering, pain, impermanence.
The Second Noble Truth—the pain of life is caused by "tanha"—our cravings, our attachments, our selfish grasping after pleasure and avoiding pain.
The Third Noble Truth—a complete release from attachment and dukkha is possible, a liberation from pain and rebirth.
The Fourth Noble Truth—how to attain liberation; it describes the Noble Eightfold Path leading to Nirvana and the cessation of suffering.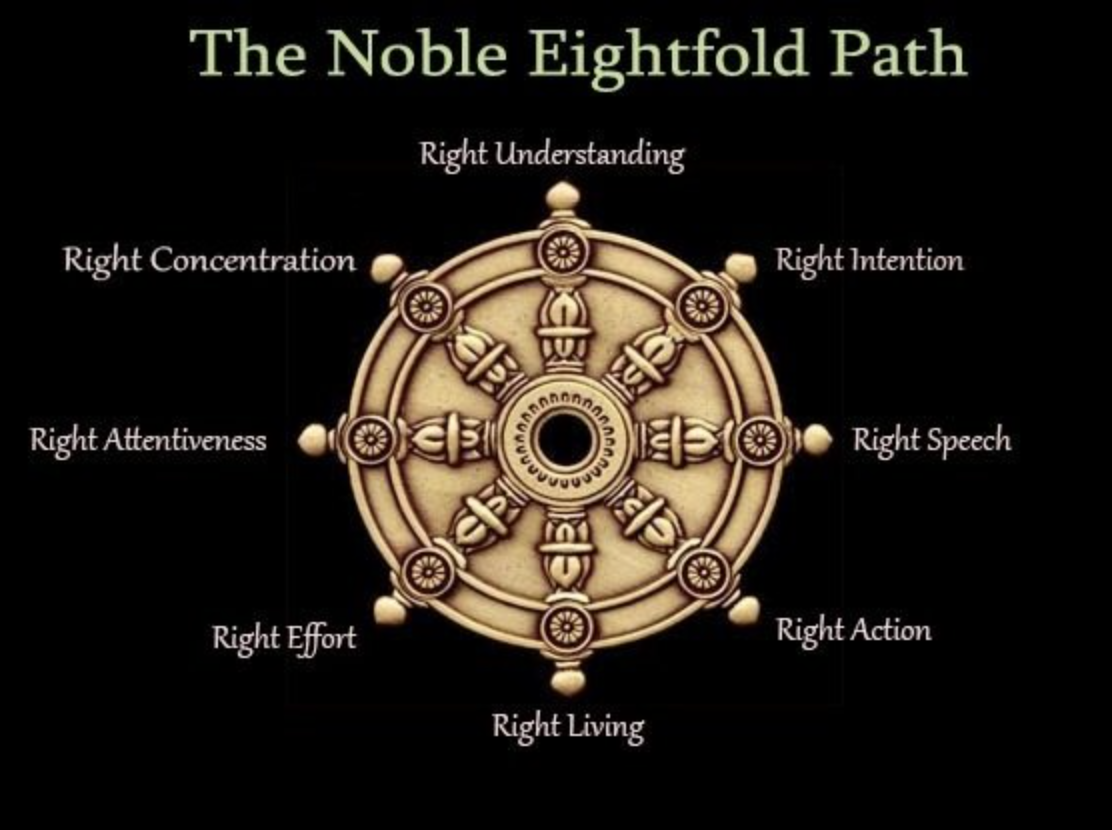 Another main teaching of Buddhist metaphysics is known as the Three Marks of Existence. They are anicca—impermanence: all things are transitory, nothing lasts. Anatta—the no-self or no-soul: human beings, and all of existence is without a soul or self. And dhukka is suffering.
The over-arching idea is that self is an illusion, one which causes immeasurable suffering.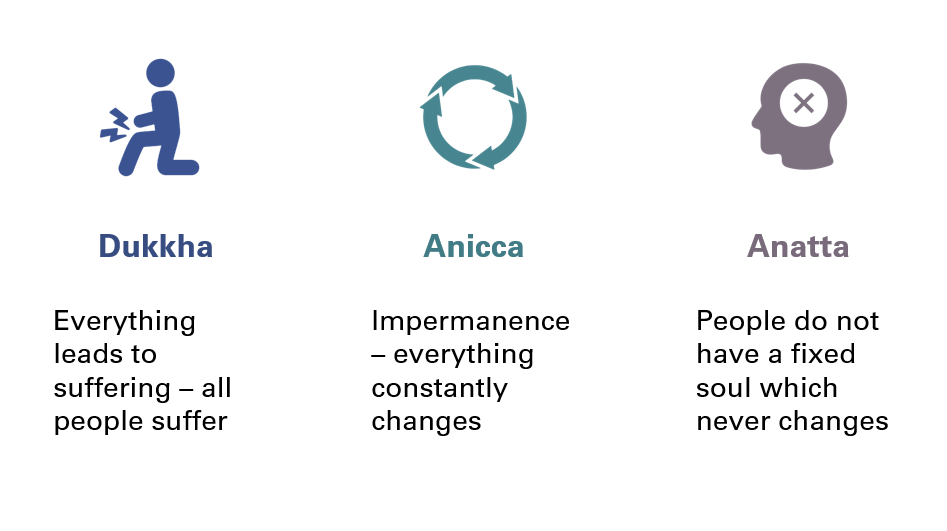 JAPAN INSPIRED US TO FIND OUR REASON FOR BEING
Japan gave us their philosophy of Ikigai (生き甲斐, pronounced ee-kee-guy) which translates to "our reason for being." Ikigai can also mean the "thing that you live for" or "the reason you get up in the morning," or your "purpose," or even your "usefulness to others." What if we lived our Ikigai and simply gave it forward to the world? Wouldn't that transform the planet and its people entirely?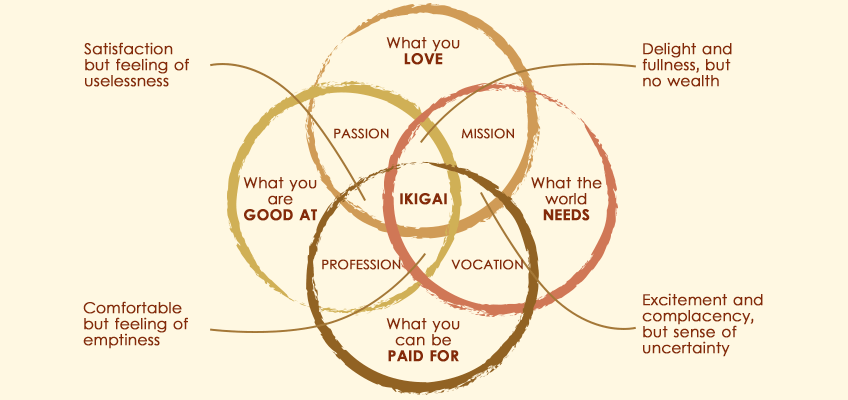 AFRICA—A CULTURE OF WE NOT ME
In Sierra Leonne, Africa, the Ubuntu culture of "We not me," grew. What if we could learn from the war, greed, corruption, loss of culture and deep connection in Sierra Leone. Seeing that disconnection does not promote longevity. What if we lived by their cultural values of Ubuntu, "We not me" and allowed it to bleed into other cultures.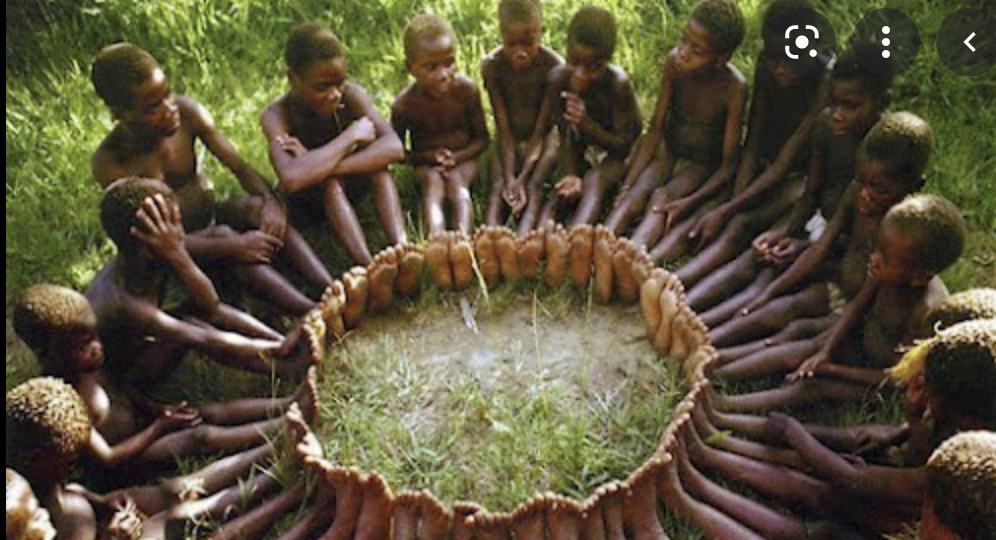 BHUTAN TAUGHT US TO MEASURE HAPPINESS OVER PRODUCTIVITY
Bhutan taught us to measure Gross Domestic Happiness. What can we learn from a country that assesses all of its government policies based on how much they contribute to the happiness of its people? Seeing that focusing on happiness results in a flow on effect, a ripple effect into all the areas of society that are measured in gross domestic product, or a countries GDP.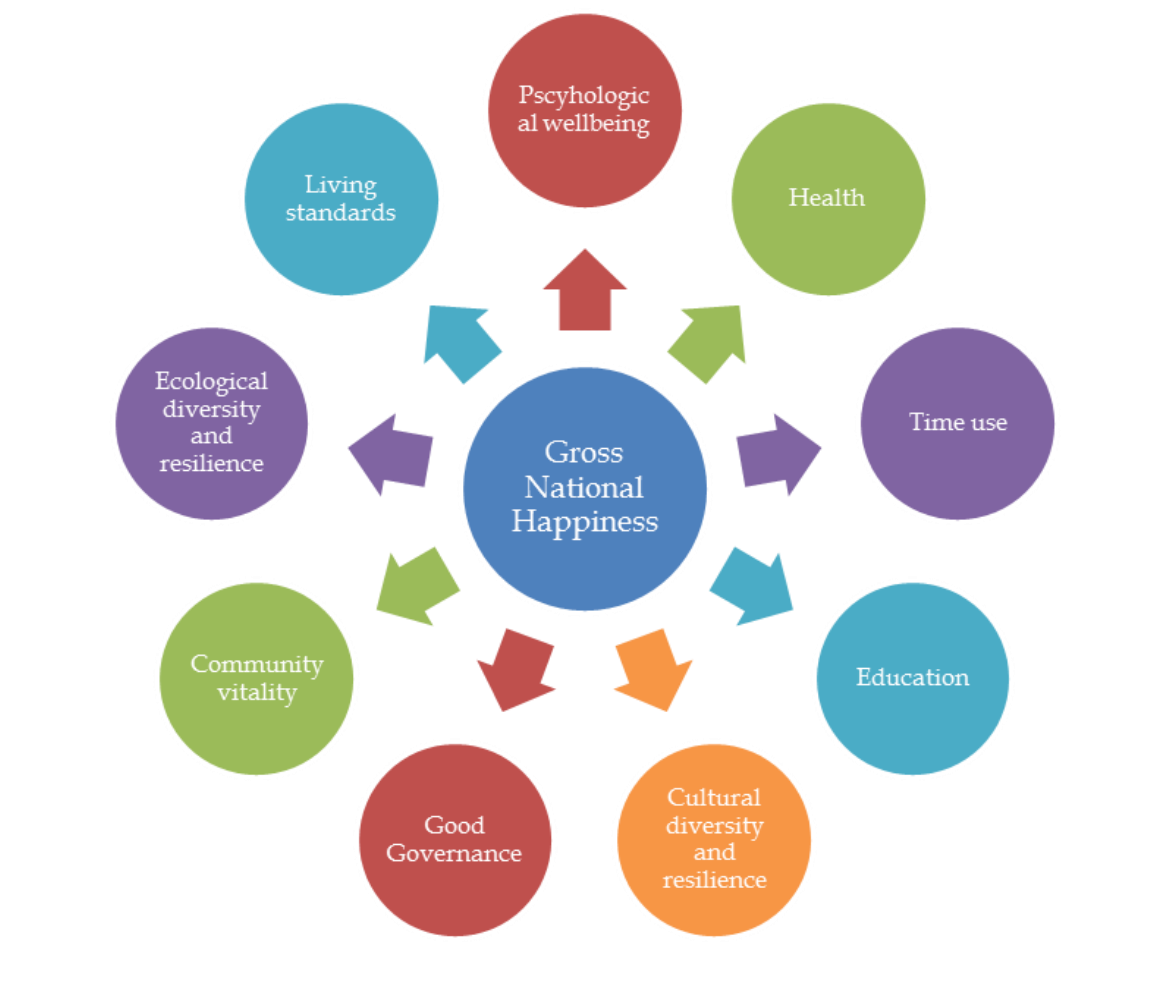 FRANCE GAVE US PERMISSION ENJOY HEALTHY MODERATION
France gave us permission to enjoy healthy moderation. What if we learnt from the French that life isn't so serious, and that we can have our cake and eat it too, with humor, elegance, grace and style? The French show us that it's all about moderation, not excess. It is more about good things being enjoyed and shared. It's quality, not quantity.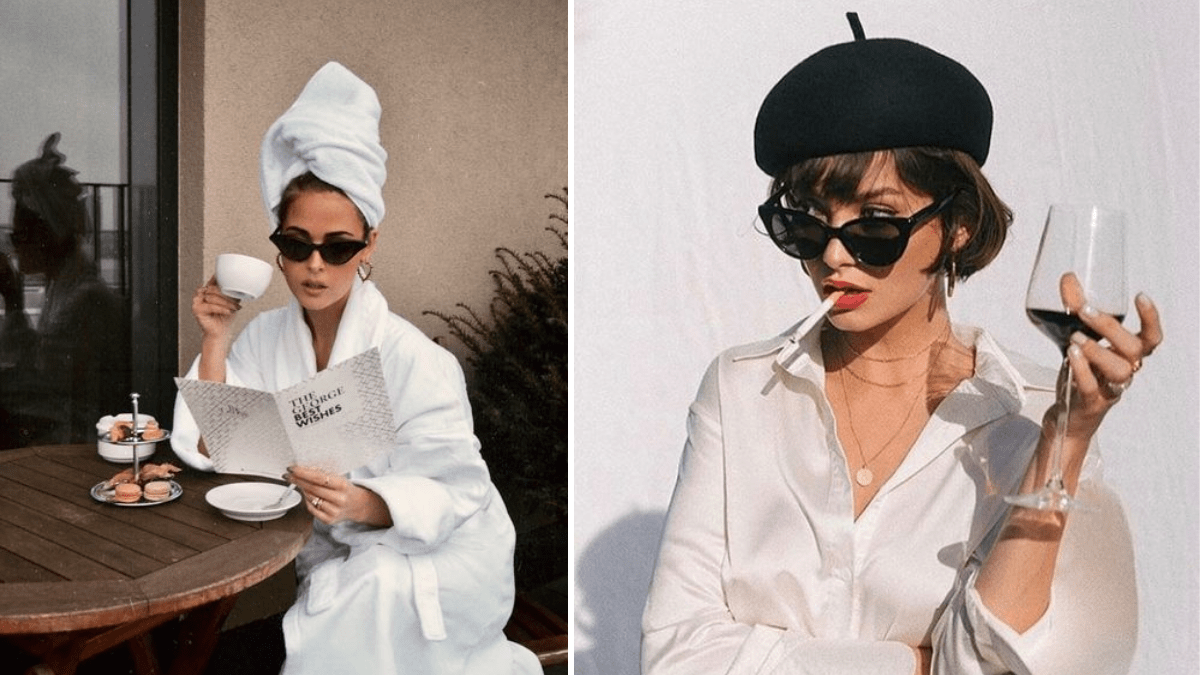 SUMMARY - A LESSON FROM TIME ITSELF
In 2019, the average human lives 72 years, which is exactly half of our predicted human potential (142 years). 8This is equivalent to 630,720 hours.
Understanding that we may only get 600,000–1,000,000 hours in our lifetime (if we are lucky) may help us reflect on where we spend our time and what we truly value, beyond what we say we do (money, success etc). As an example, if you say that you value quality time with your family above all else, but you spend 80 hours at work each week, then perhaps you value work more than your family? Harsh truth, I know. However, it may also help you appreciate the time that others spend and invest in you. If a friend sits with you on the couch or phone for two hours, then they are spending their most valuable resource with you.
SUMMARY
This ECOSYSTEM is a conversation, a framework, an adaptable matrix that will evolve over time just as we do. It's something set to challenge our underlying belief systems, reinforce thoughts and inspire embodied daily action. It is designed to show you where to look, to curate ancient wisdom and modern science, simply—but never tell you what to see or do; that is up to you.
SHARE ANY COMMENTS OR ADDITIONAL RESOURCES BELOW
CALL TO ACTION - SELF-MASTERY
All of these cultures and communities lead us to consider the unique balance of self-care, self-harm and self-expansion. Are you promoting more self- harm than care? Take note of your own balance right now and listen to their wisdom to find balance and harmony again, in your own life.
REFERENCES
This is directly referenced from the best-selling amazon SelfCare Book "Lifestyle Medicine For the People" by Rory Callaghan.  If you would like to read more content like this. Grab the free online chapters of the book or a hard copy.
We have done our best to reference everyone's expert opinions, peer-reviewed science, and original thoughts, all references available here and referenced in the text.
We also understand that most thoughts are not our own and there is a collective unconsciousness, unconsciousness, and universal mind stream of energy that is always at work.  How are references are sorted and filtered is here.