"You and everyone you know are going to be dead soon. And in the short amount of time between here and there, you have a limited amount of f*cks to give." Mark Manson
Introduction:
Welcome, dear reader, to a humorous guide inspired by "The Subtle Art of Not Giving a Fck." In this 759-word blog post, we'll embark on a hilariously paradoxical journey through the realms of not giving a fck, kindness, and caring too damn much. So buckle up and prepare for a rollercoaster ride of laughter and introspection.
The Subtle Art of Not Giving a F*ck: A Masterclass in Zen Apathy:
Ah, the subtle art of not giving a fck—it's like wearing a Hawaiian shirt to a formal event and not caring what anyone thinks. Embrace the philosophy of Zen apathy, where you let go of the trivial worries and focus on what truly matters. Remember, life is too short to waste your energy on things that don't bring you joy or fulfillment. So go ahead, give zero fcks about the small stuff and save your precious f*cks for the things that truly light your soul on fire.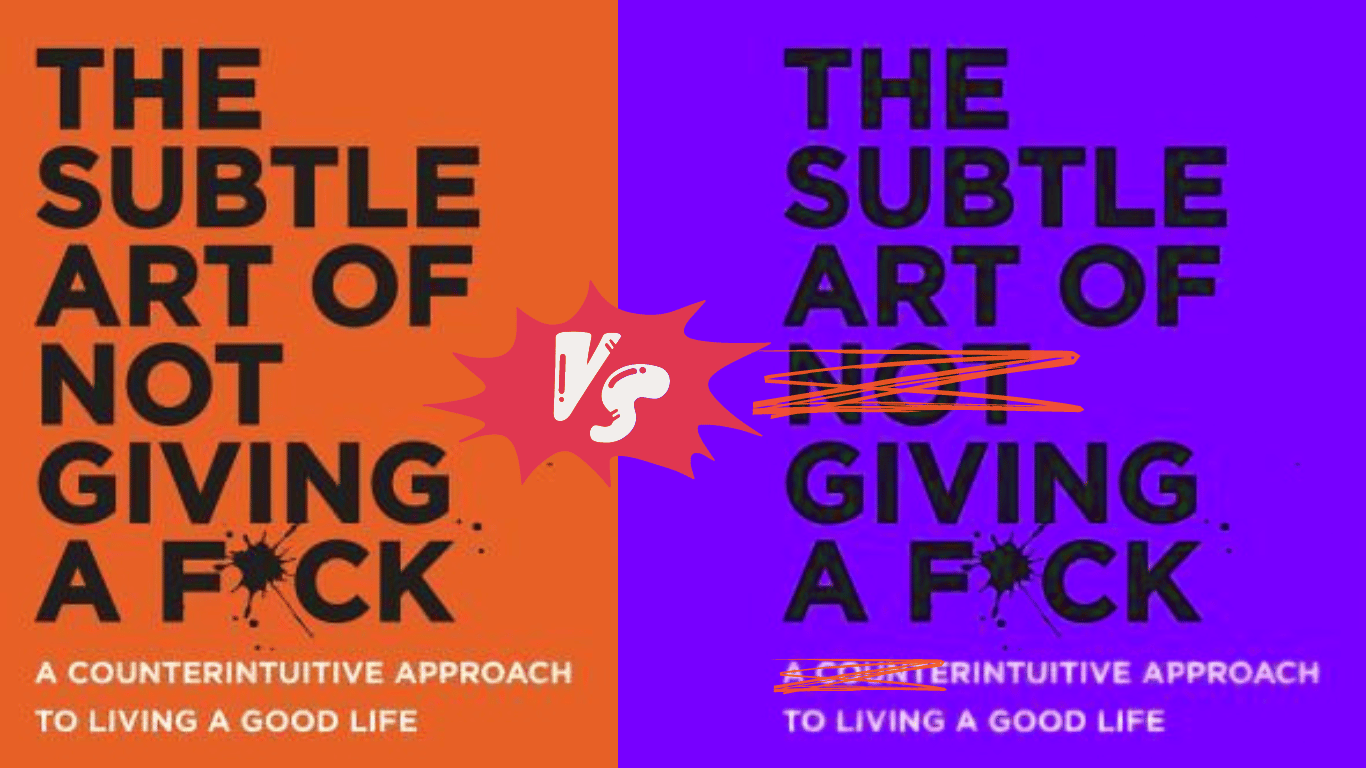 Top 10 Qoutes from Mark Manson's Book
"The Subtle Art Of NOT giving a F*ck"
"In life, we have a limited amount of f*cks to give. So you must choose your f*cks wisely."
"The desire for a more positive experience is itself a negative experience. And, paradoxically, the acceptance of one's negative experience is itself a positive experience."
"Who you are is defined by what you're willing to struggle for."
"Pain is an inextricable thread in the fabric of life, and to tear it out is not only impossible but destructive: attempting to tear it out unravels everything else with it."
"The rare people who do become truly exceptional at something do so not because they believe they're exceptional. On the contrary, they become amazing because they're obsessed with improvement."
"You and everyone you know are going to be dead soon. And in the short amount of time between here and there, you have a limited amount of f*cks to give."
"The more something threatens your identity, the more you will avoid it."
"If you're stuck on a problem, don't sit there and think about it; just start working on it. Even if you don't know what you're doing, the simple act of working on it will eventually cause the right ideas to show up in your head."
"The pursuit of happiness is a problem, and happiness is a fleeting emotion. Instead, focus on solving meaningful problems."
"To not give a f*ck is to stare down life's most terrifying and difficult challenges and still take action."
It's Cool to Be Kind: Spreading Sunshine and Laughter:
Kindness, my friend, is the glitter that adds sparkle to the mundane. It's like finding a hidden stash of chocolate in your desk drawer—it brings a smile to your face and delights your taste buds. Spread kindness like confetti, but remember to keep it genuine. Be kind without expecting anything in return, and embrace the joy that comes from making someone's day a little brighter. And hey, why not sprinkle some laughter along the way? Kindness and humor make the perfect recipe for a heartwarming moment.
Caring Too Much: The Comedy of Overcaring:
Oh, the comedy of overcaring—it's like being a worried mother hen in a world of carefree chickens. While empathy is a beautiful trait, it's important to find balance. Care deeply, but don't let the weight of the world crush your spirit. Laugh at your own tendency to fret and fuss, and remember that life has a way of working itself out. Find solace in the absurdity of caring too much and let laughter be your guiding light when worry threatens to overshadow your joy.
The Art of Selective F*cks: Curating Your Emotional Gallery:
Ah, the art of selective fcks—it's like being a curator of your own emotional art gallery. Choose wisely where you invest your fcks, my friend. Allocate them to the things and people who truly deserve your energy and attention. Learn to let go of the unnecessary drama and the opinions of those who don't matter. Remember, you hold the paintbrush to create a masterpiece of not giving a f*ck, and it's up to you to decide what deserves a prime spot on your canvas.
Conclusion:
In the subtle art of not giving a fck, we discover the power of embracing indifference while maintaining a kind and caring heart. It's about finding the delicate balance between prioritizing your own well-being and spreading joy to others. So go forth, my friend, with a humorous outlook on life, a sprinkle of kindness, and a selective approach to giving a fck. And always remember, laughter is the best companion on this wild journey of self-discovery.